FASHION DESIGNER • ARTIST • INTERNATIONAL SPEAKER • AUTHOR • MODEL

Hanalei Swan is an 12 year old fashion designer, artist, model, International speaker and author. At the age of 7, her talents were discovered and the journey began. Her parents never asked her "What do you want to be when you grow up" they asked her "What do you want to be, NOW!"
This started her career as a fashion designer and today is one of the youngest fashion designers and business owners in the world, producing high-fashion life & earth conscious products out of her showroom in Bali, Indonesia. In 2018, she has spoken on stages in Australia, Hong Kong, India, London, USA - Las Vegas & Orlando, and multiple times in Indonesia. Hanalei will be kicking off 2019 by speaking in Paris along with delivering a TED Talk. She will also be making her debut & hosted in Fashion Weeks of Amsterdam, Milan, London, Paris and the USA.
"EXPERIENCE IS THE NEW EDUCATION"
"HOW TO LIVE YOUR DREAMS IN 3 SIMPLE STEPS"
"PLANET KILLER: SLOW FASHION VS. FAST FASHION"
I've been lucky to be featured in several prestigious publications discussing my craft and my advocacy as an entrepreneur and an earth-conscious fashion designer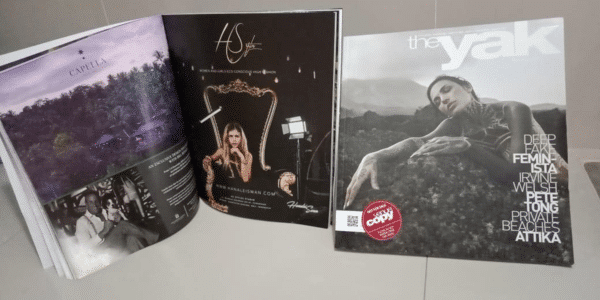 We are here to share inspiring stories and ideas, and surround you with love and encouragement, even if you have lost hope and are having one of those days where you just want to hide in the bathroom and cry! (Yes, we have all been there!!)
Parenting can be isolating, but you are never alone when you are here with us! Let's connect!
My name is Hanalei, I'm 12 years old and I live in Bali, Indonesia although I am not Indonesian.
I was one year old when I started traveling, I left the USA to travel abroad with my parents, they wanted me to learn from real life, not from a text book.
In that time we have visited and lived in 6 continents and over 36+ countries. Most people think I have grown up different than other kids my age but I think
it's pretty normal. I've attended schools in countries like Brazil, Panama, Peru, Mexico, Indonesia. I've have had the opportunity to see some incredible places and meet amazing people.
I've made friends from all around the world. Every day is new adventure, with new friends, new sights and new lessons. Being an only child I had a lot of time to think, draw and sketch the beautiful sites I would visit.
I want to change the world. I like to encourage people to feel confident, to feel happy, healthy and beautiful. Because a lot of people deal with fear in their life. And unfortunately there's no quick way to go through it. But for me…
A beautiful dress can make anyone feel… powerful.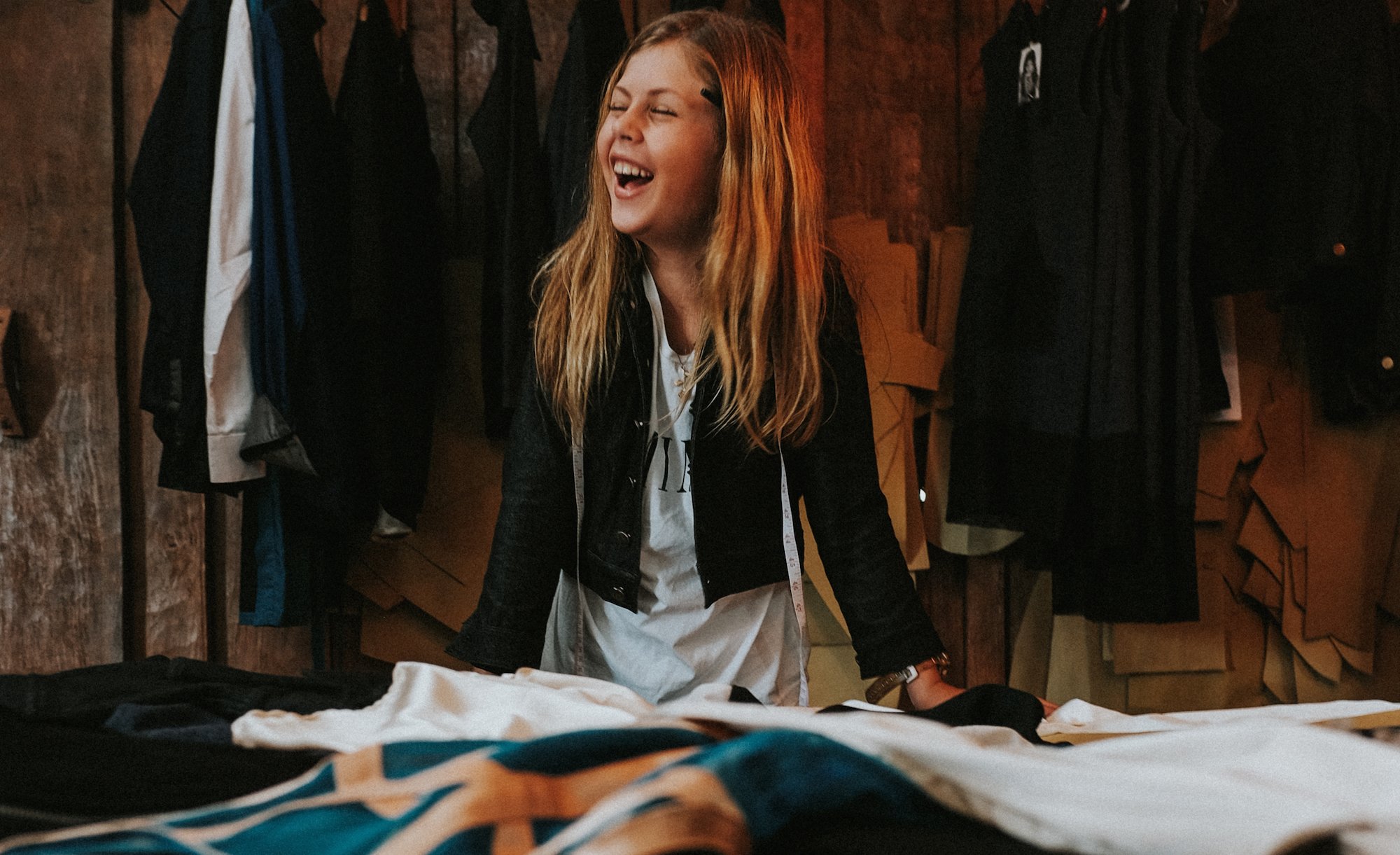 SOCIAL RESPONSIBILITY • LIFE-CONSCIOUS • EARTH-CONSCIOUS • GIVING BACK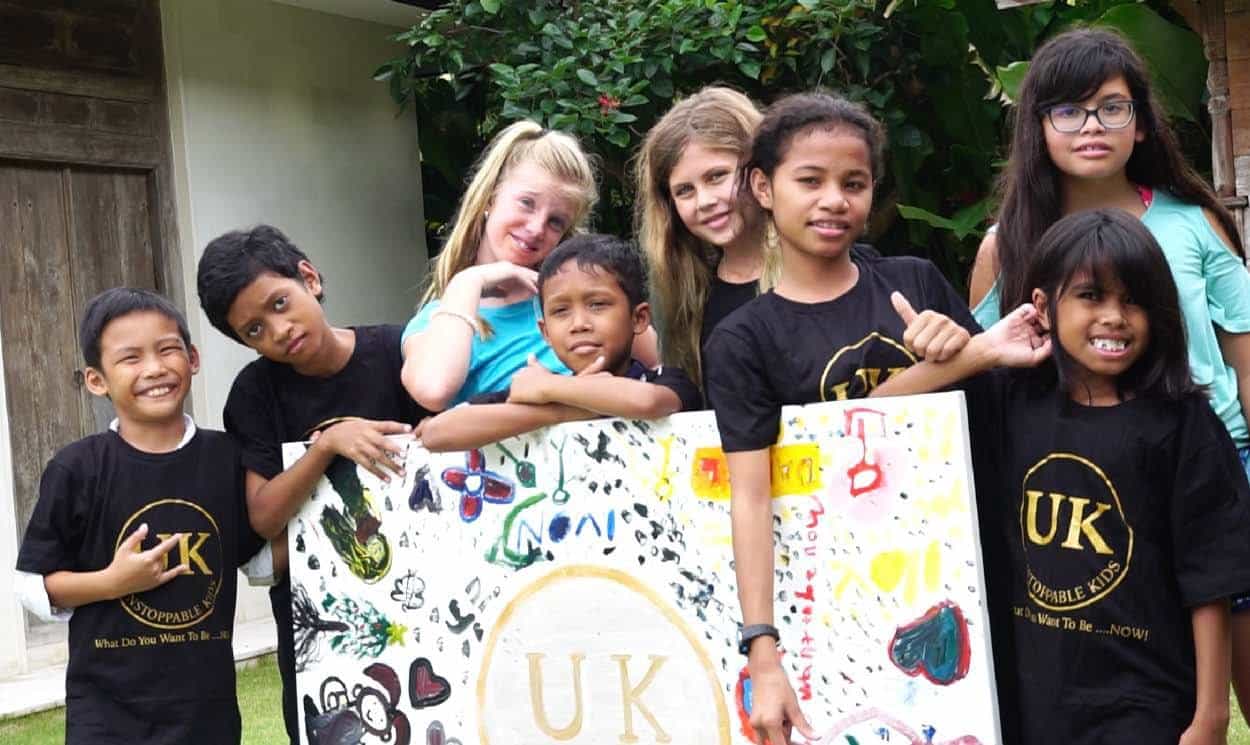 Charitable

Collaborations
Most kids are asked "What do you want to be when you grow up?" I was asked what do I want to be now?" My mission is to inspire kids & adults to go after their passions, and not wait until they get older.
The Unstoppable Kids book was illustrated and written by Hanalei and her Mom, to give parents the tools needed to teach their children to become UNSTOPPABLE. To help kids embrace the true creativity they are all born with.
It's about preparing future generations to live the life they were born to live, to explore not within the boundaries of what society dictates, but outside the boundaries of their imagination, to improve life as we know it on our planet and add massive value back to the world. The UK program is a virtual hangout for kids teaching kids.
We have Masterclasses, and an app for the kids to stay connected and to grow together.
– Hanalei Swan
Hire Hanalei To Speak:
FAQs:
To have Hanalei  speak on your event depends on a few factors at minimum we request:
• Flights & accommodations during the time of the event,
• If Selling from Stage is available, then only expense would be flights and accommodation with an agreed upon revenue share
• If no selling or revenue share is available then our speaker fees begin at $5000 including flights and accommodations but are open to discussion and what best fits the organizer.
HANALEISWAN.COM