What You Wear Can Change The World
When it comes to fashion, most people don't think twice about the impact this MULTI-BILLION DOLLAR industry has on the world around them.
Despite drastic changes in the weather, dramatic increases in pollution, and constant loss of animal life, the cycle of destruction continues.
But how bad is the situation really?

For starters, it takes 700 gallons of water to produce ONE shirt.
Just think about how many tees you have in your closet or drawers, and multiply that number by 700. But it doesn't stop there. Americans alone throw away around 26 BILLION pounds of clothes a year! With stats like that, it's no wonder people get discouraged and don't really care about fixing these issues.
But no matter how bad things look, HS Styles will lead by example and do whatever it takes to save our planet, and inspire the entire world to do the same.
How do we plan to do it?
When You Donate to the WearSlow Movement, This is Where Your Money Goes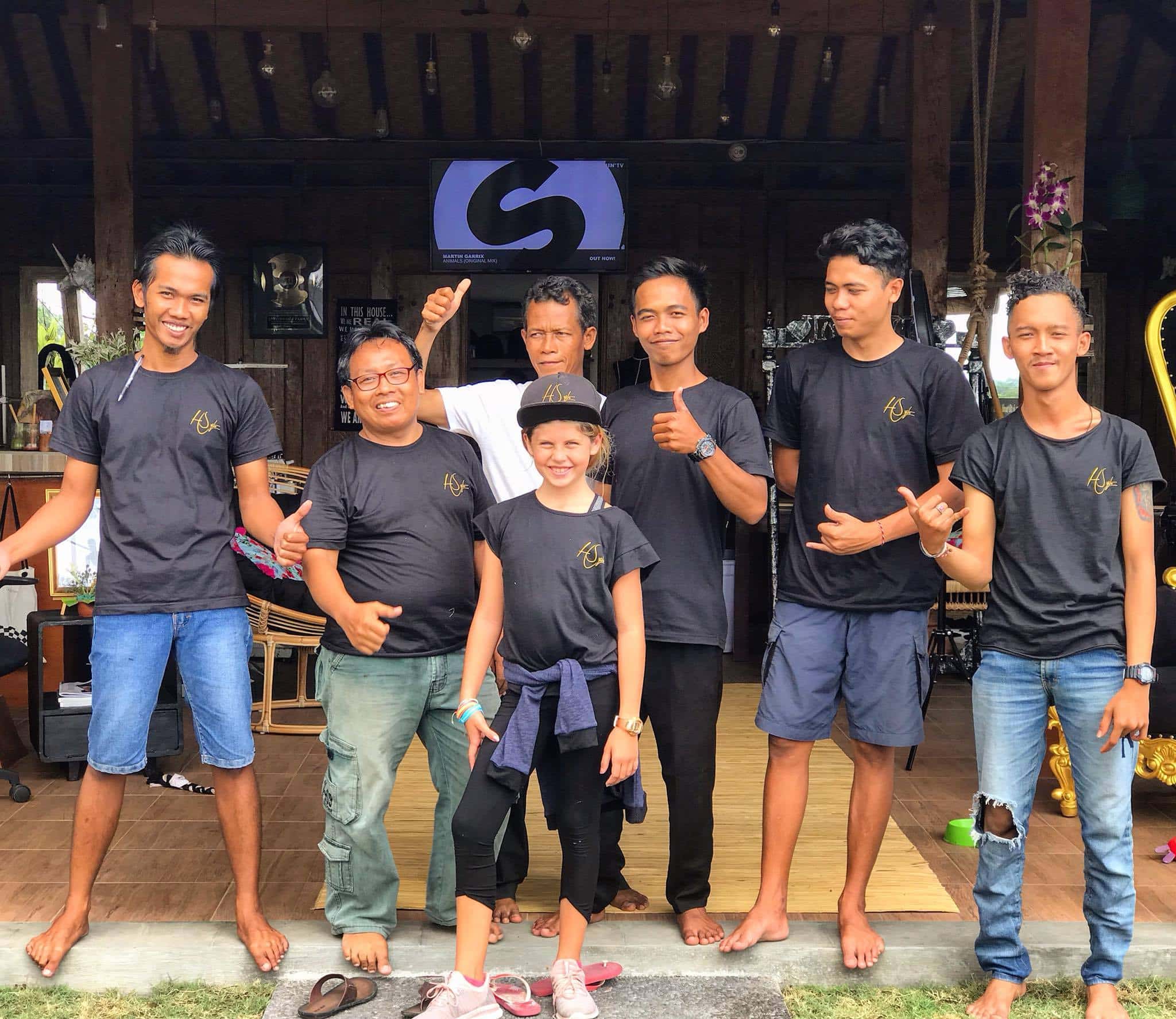 The Talented Team Behind the Clothes of Hanalei Swan
All your shirts and dresses are made with love with a happy and talented team in BALI, Indonesia in our HS Styles Showroom. A part of the proceeds go to the needs of these guys and their families from food to petrol
This will help provide a higher quality working condition and means to get sustainable fabric materials with which the clothes are made from.
Every item we sell is crafted by hand with earth-friendly materials, here in Bali Indonesia.
This is how we ensure our products are of the highest quality. Being manufactured here also allows us to hire locals, and allows us to provide a decent living wage for underprivileged families.
As good as that sounds, I wanted to take things a step further and really help the most vulnerable part of society…Young girls.
This allows them to STAY IN SCHOOL, which reduces child pregnancy rates, and increases literacy.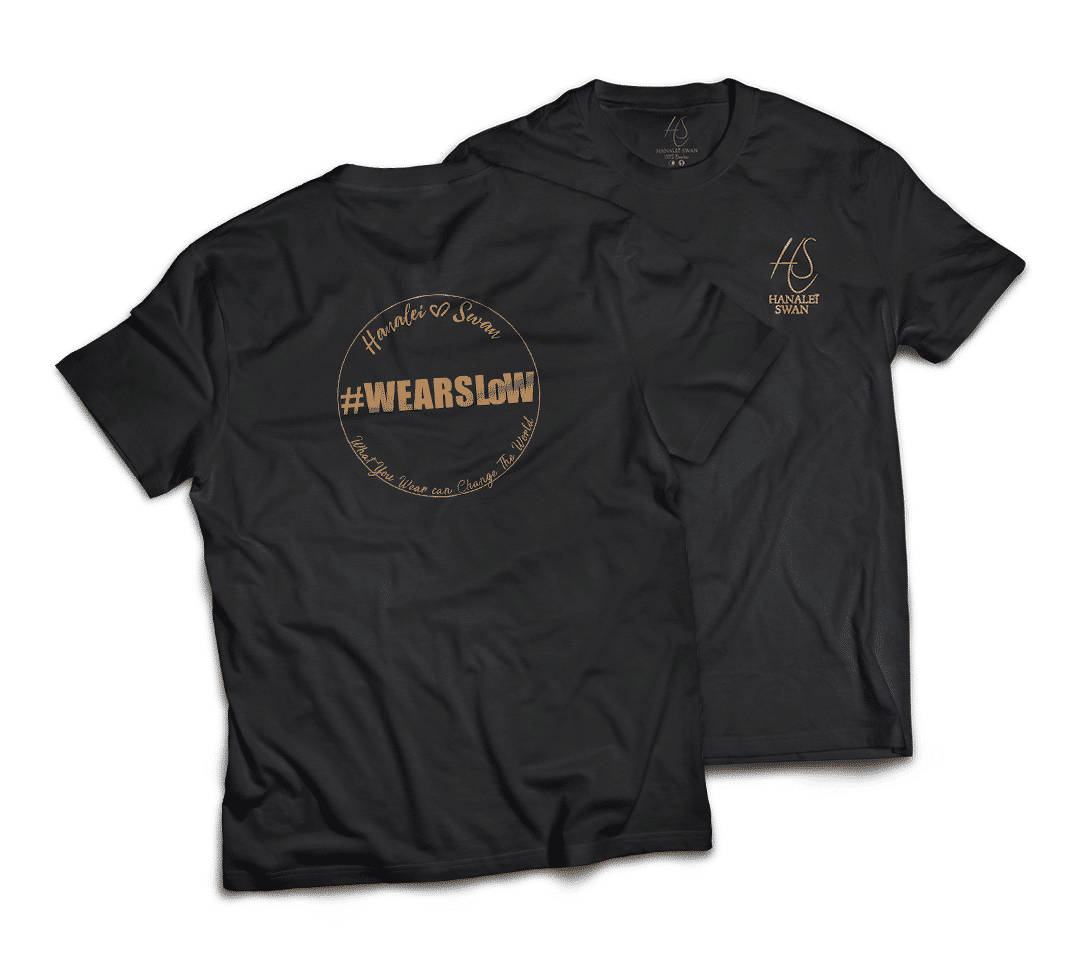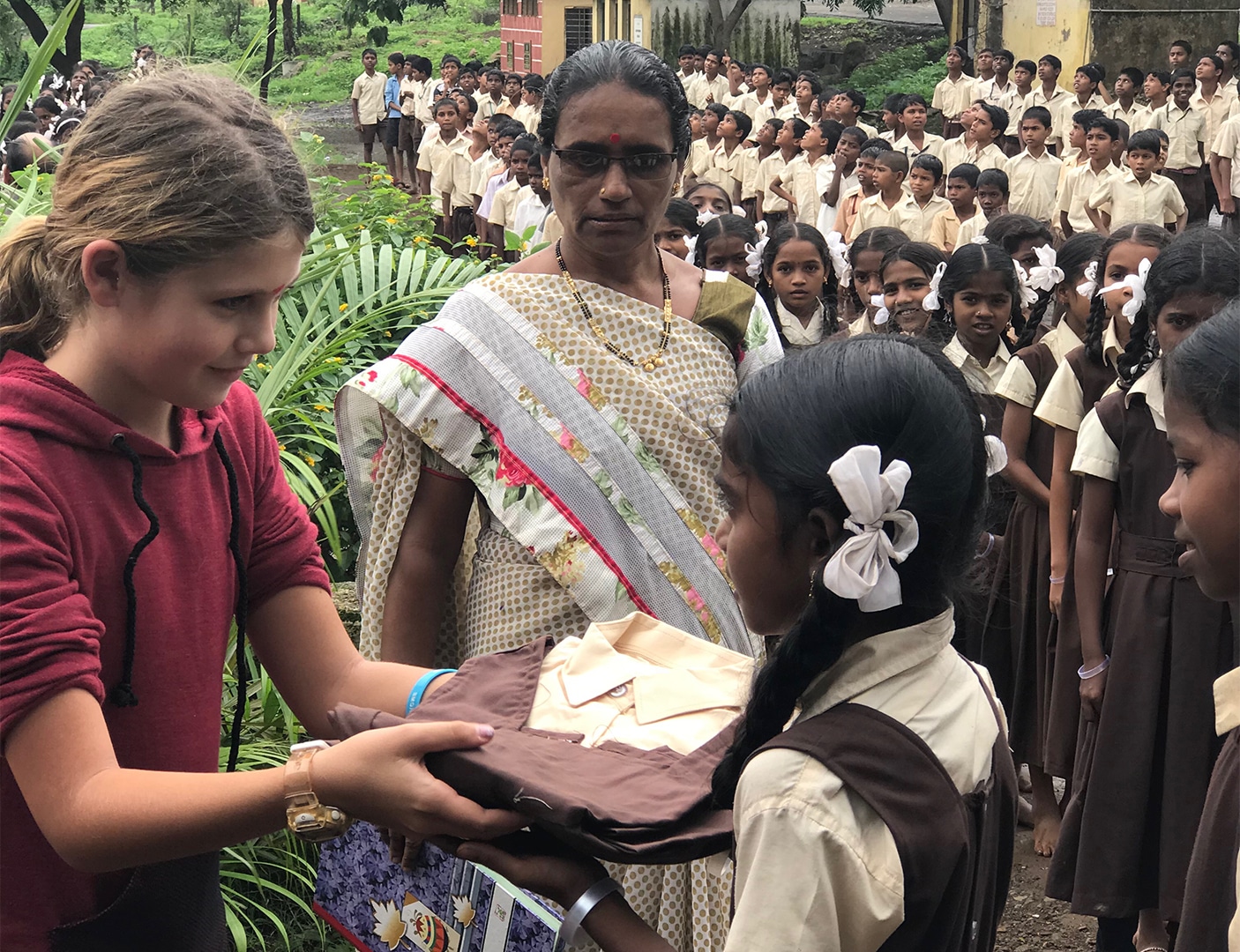 For each #WearSlow (made from 100% Bamboo Cotton) tee you purchase, we give $10 to buy school uniforms for girls in India.
In addition, parts of the proceeds will go to the school supplies for the students in the Jodie O'Shea Orphanage in Bali.
At the end of the day, the more uniforms we donate, the more chances these kids have of escaping poverty, and living the life of their dreams!
If you think about it, the easiest way for you to be a part of the solution, is to simply join the Vegan Fashion movement by doing something you already LOVE to do.
…Shop for new clothes!
 Just imagine if every designer used nothing but sustainable materials, and actually helped people instead of destroying their homes and the environment, just to make outfits that will end up in a landfill in a few months.
However, regardless if no other brand changes the way they design or do business, HS Styles will help children in need, and is committed to producing the most beautiful, yet sustainable, high-end fashion on the planet.

While most people are too busy chasing the latest trend that damages the environment with toxic dyes and materials, you have a chance to make a REAL difference. Together we can prove the naysayers wrong, defeat the evil fashion corporations they fund, and protect our precious planet when we #WearSlow.