Hanalei's Birthday Fashion Show
It's finally here! The grand opening party of HS Styles Fashion Studio!
I'm super excited to share the footage from this night of fun, networking, and runway modeling.
This post/video is all about showcasing my newest collection with 11 beautiful models for 2 runway shows here in Bali, Indonesia.
Everyone looked amazing, and we all had so much fun together for this event.
All the models were wearing my new collection pieces in were ready to grace the runway, each with their own unique beauty.
It took a long while, and a lot of sacrifice to get to this point, and the buildup has been like nothing I've ever experienced before.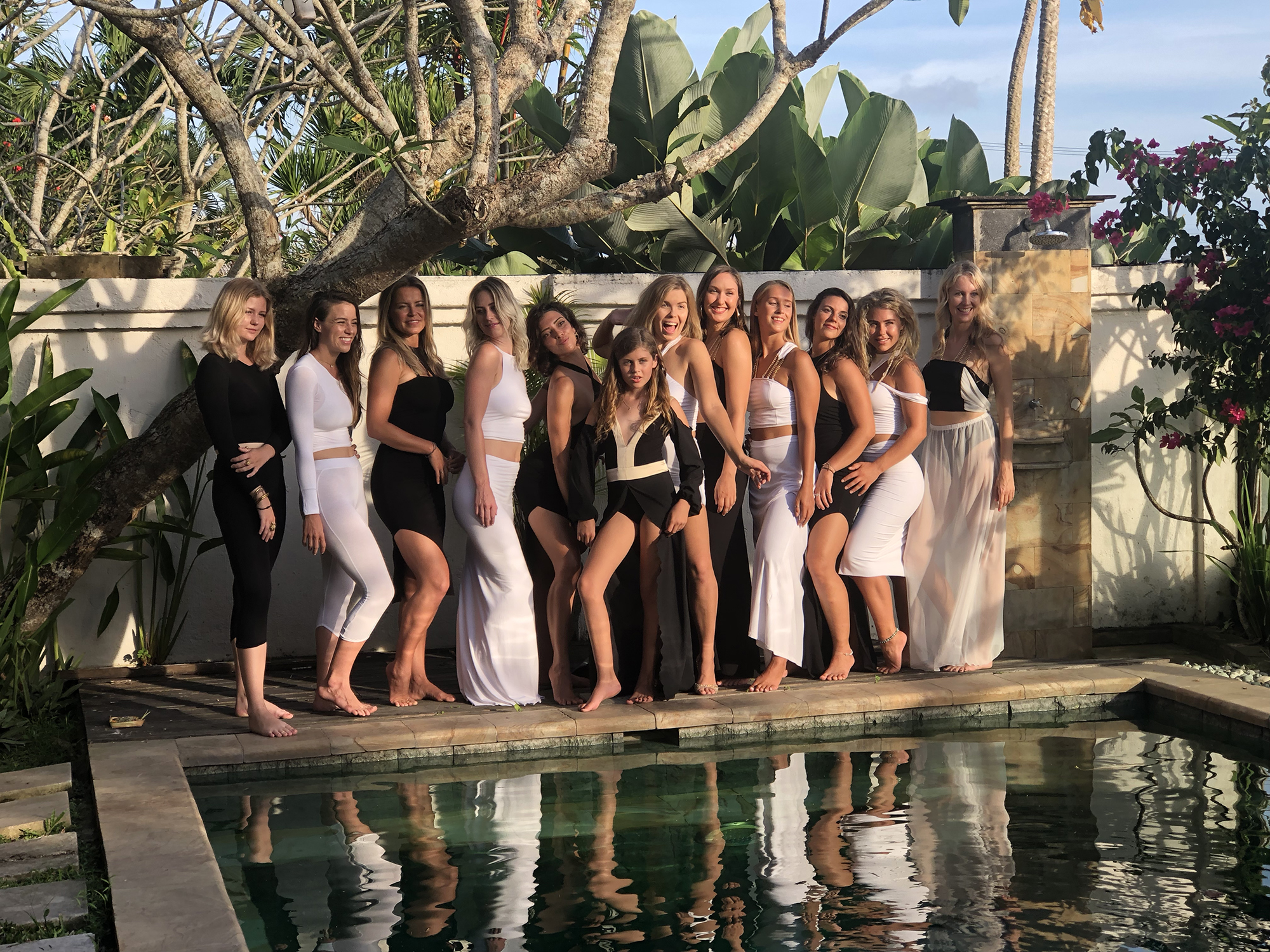 The only thing I could compare the emotions of this event to would be one of those crazy roller coaster rides at Disney World or Six Flags that twist & turn your body in every direction from the moment you strap yourself in, to the time you step off.
The event started with a convoy of the most gorgeous models on Earth, driving mopeds from our villa in bali, to the HS Styles showroom.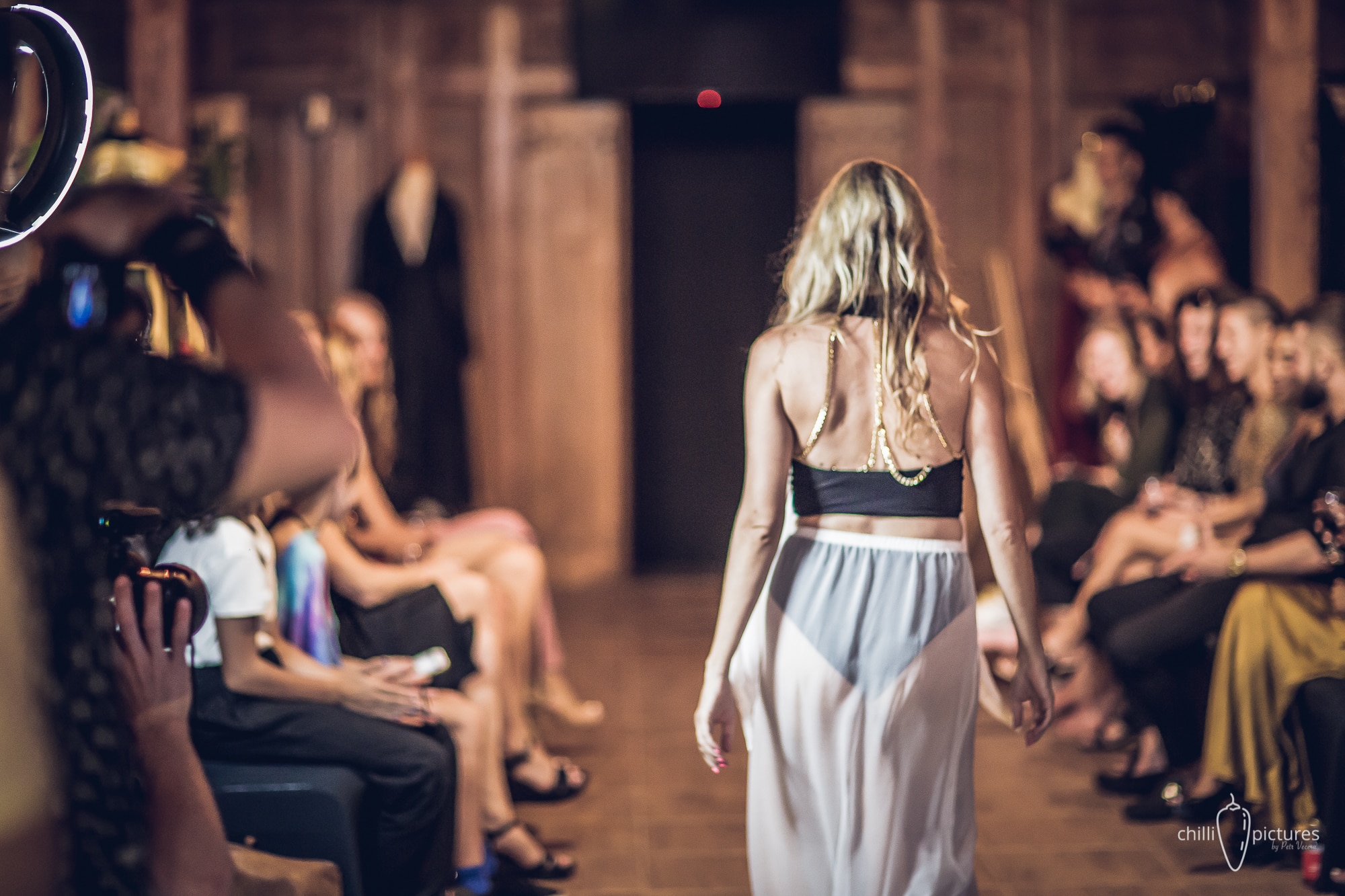 As the sun started to set, the party kicked off in epic style!
There was tasty food, delicious drinks, good music, a red carpet for guests to walk up to the store, and spot for people to take professional pictures.
We even had a REAL magician (@soyblake) show up and provide LIVE entertainment before the actual show kicked off, and during the intermission.
To be honest, there were so many people that showed up, it was a bit overwhelming at first, and the time to be introduced by my mom and kick things off was drawing near, causing a range of emotions to surge inside me…
If you've been following me, it's pretty obvious that I'm no stranger to speaking on stage, but every now and then, I can get nervous just like the next human.
Especially when it comes to something that's as important to me as this fashion show and store launch.
In situations like this, it's easy to get cold feet and start to let self doubt creep in, but whenever this happens, I can always count on my heart.
When you speak from the heart and not from the head, everything that needs to be said will flow from your spirit out into the open.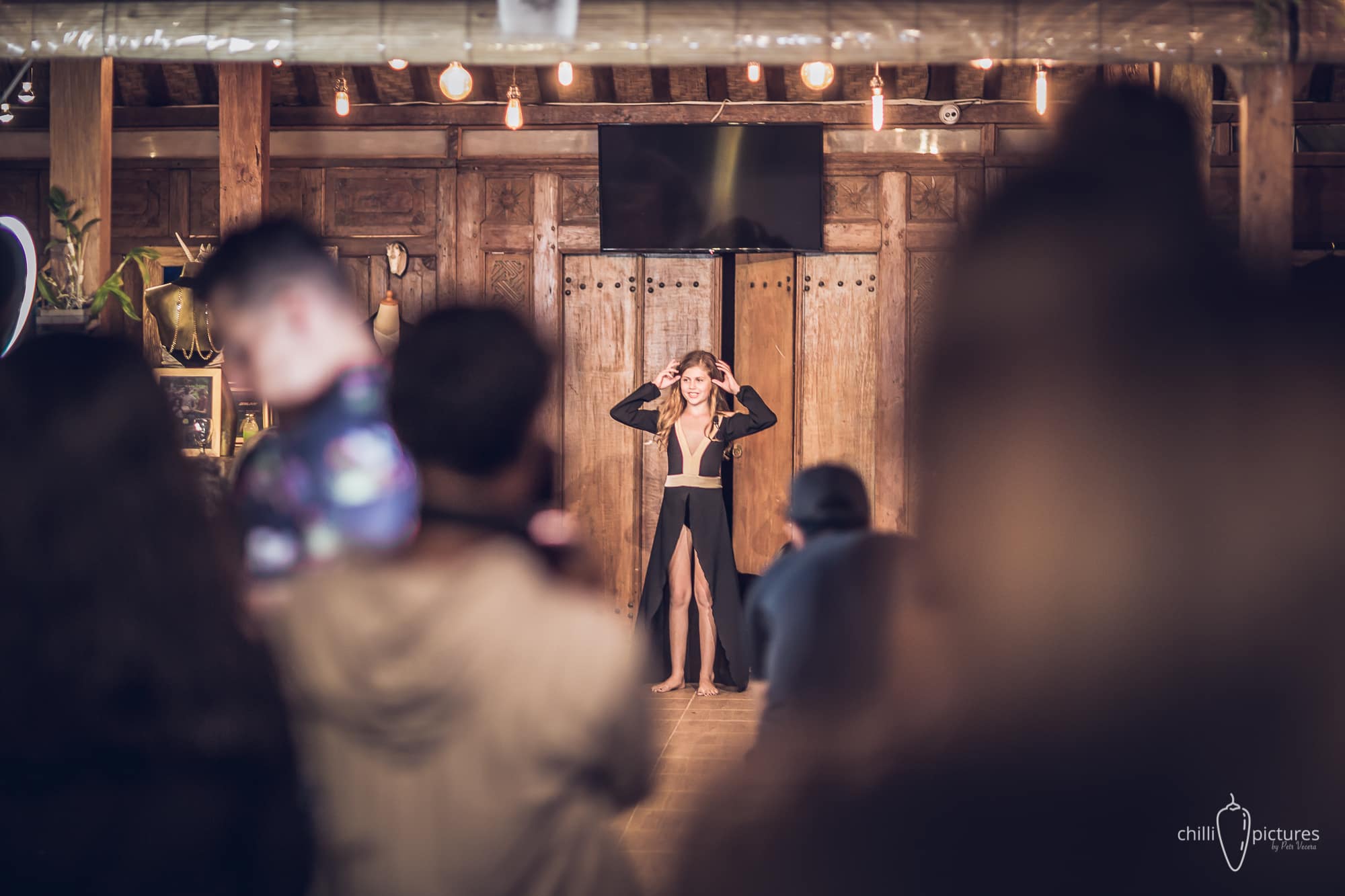 It was at that point I was alerted that the event was officially starting, and it was time to get into position for my introduction.
And just like that, as I walked out from the back down the pathway of guests, I realized that we had officially crossed the point of no return.
My dreams are literally coming to fruition before my eyes.
But this may have never happened if my parents didn't inspire me by asking what I wanted to do NOW, instead of waiting until I  "grow up".
That one question has done so much for me internally, that I've been inspired to show kids and people around the world in general that you can do whatever it is that you want!
As long as you put your heart and soul into it, the only thing that can stop you is yourself.
In my case, I not only want to help the environment by using as many sustainable materials as possible in every design, but I also want to shed light on another topic that's very important to me.
…Body image.
The pressures that girls and women have to deal with on a daily basis is staggering.
We're expected to be thin and to look perfect at all times, even at an early age.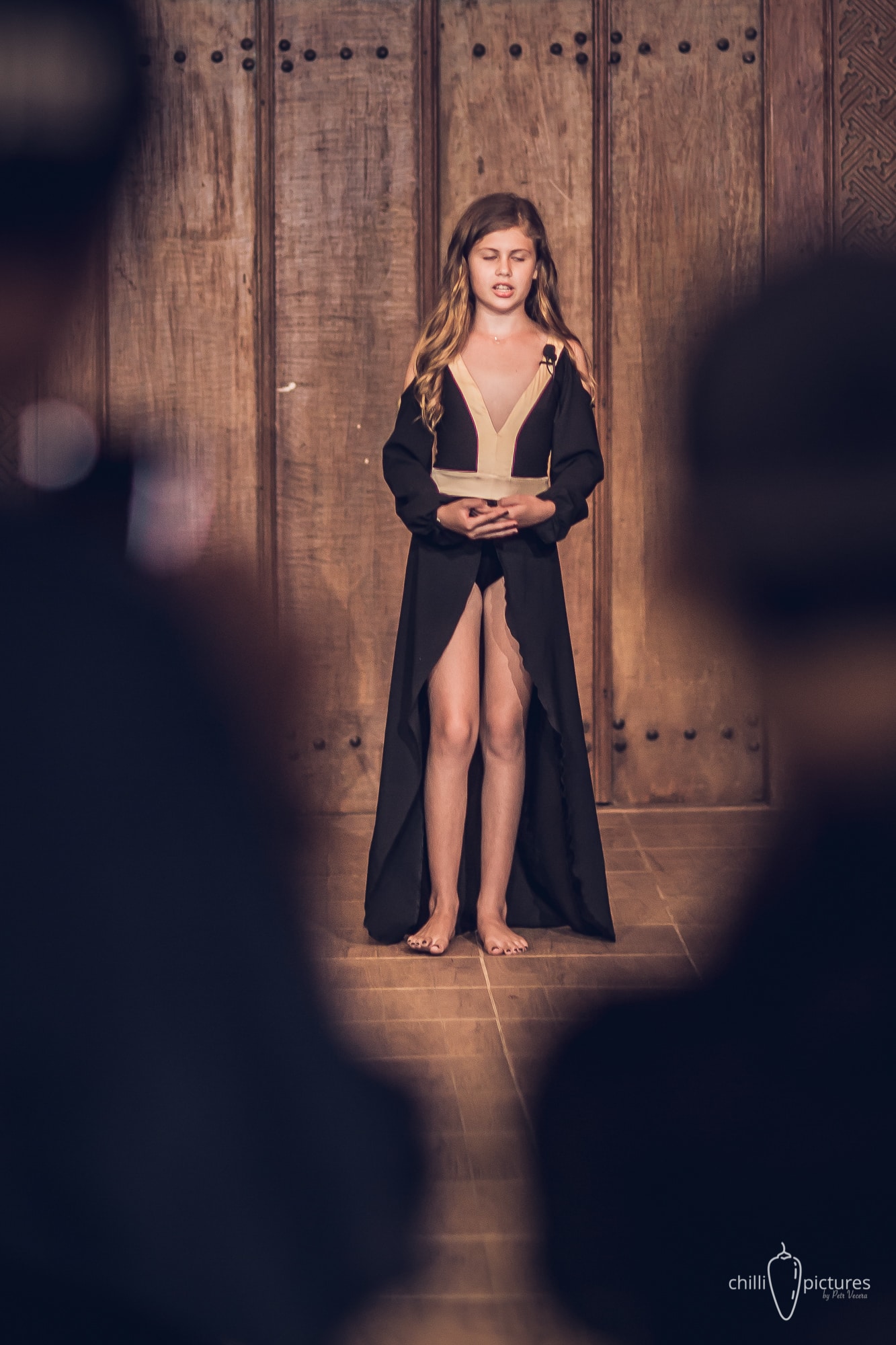 And with the beauty standards being set so high these days, the unrealistic ideals for what is beautiful and acceptable is nothing short of ridiculous
I want my voice to bring attention to eco-friendly fashion practices, and the fact that girls can be attractive by being themselves.
No matter what their shape or size is.
So we decided to break the norms with my brand and showcase to the world a new take on fashion.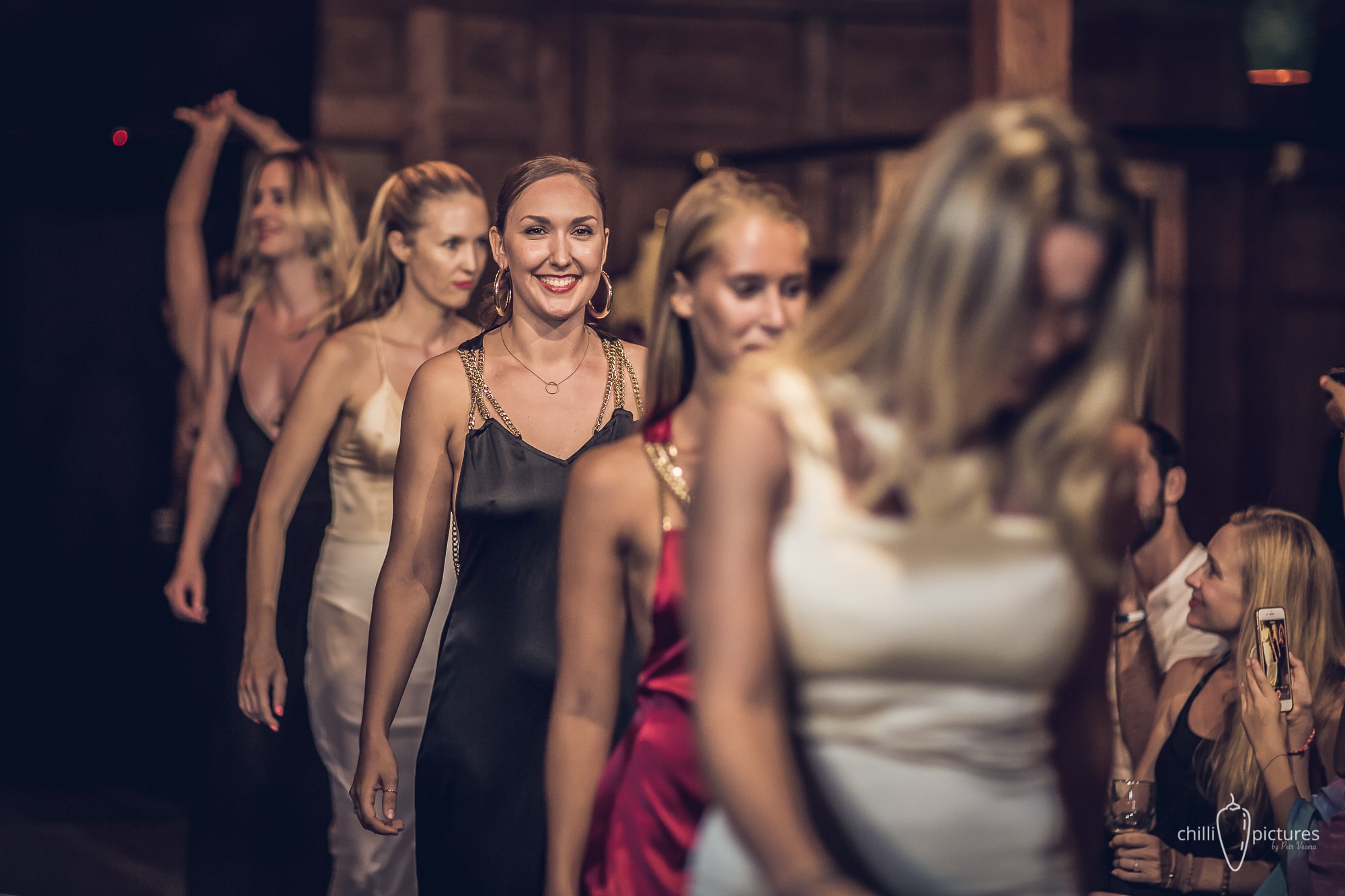 I want to see women celebrating their curves, loving themselves for who they are, and being comfortable in their own skin no matter what.
Every woman deserves to wear clothing that not only looks and feels great, but protects the planet at the same time.
HS Styles outfits were designed to be attractive, flowing, and comfortable enough to enjoy a day at the beach, or attend a cocktail party in the evening.
…Once all the models had completed their walks in each outfit, the party wasn't over yet.
There was a firebreather who dazzled the crowd, and last but certainly not least, I was surprised with the most beautiful cake for my birthday!
Needless to say it was the perfect end to the perfect day, and one of the most memorable times of my life.
The setting was beautiful, the models were incredible, and the support and love I felt from everyone was undeniable.
You only have one life, which means you have to live it to the fullest, so for all who see the incredible things that I get to do, and wish they could do something similar, you have to know deep down inside that you're unstoppable.
The second you let doubt or fear creep into your mind, any goal or passion that you have will be pushed to the side in favor of something less risky, and much less rewarding.
So regardless of the obstacles that stand in your way, you've got to push pass your boundaries to live the life you truly deserve.
Thank you to everyone that helped make this night a success, and a huge thanks to all that attended my very special GRAND OPENING / Fashion Show / Birthday celebration!
It truly meant the world to me…