My name is Hanalei Swan, I am 11 years old and I am a World Traveler.
I am also an International Speaker, a Fashion Designer, a Model and even an Author.
And today I would like to share my story with you.
My story begins before I was even in my mummy's tummy
---
My mom, which is the real Wonder Woman to me, decided to leave her big corporate job where she was making a lot of money because she knew she wanted to have me and raise me the same way her mum did. She wanted to be like my grandma - a present mum - and being able to raise me on her terms instead of putting me in daycare, became her new goal.
This was a few years before I was even born.
As per her vision, she quit her job to start creating the life she wanted, however, everyone thought she was a bit mad and they started to freak out, including my dad.
But mum had a plan: she wanted to be my role model and be the main influence in my life so she decided to start her own online business back in 2006.

2 years later, on the 17th of April, I arrived.
Named after the beautiful Hanalei Bay in Hawaii where mum and dad spent some time, I was born during a turbulent time for my parents, as they did an investment in real estate that didn't go that well. 2008 was as you know, a tough year all around the World.
Now, I look at it and I feel somehow blessed because that bad investment was the beginning of my journey as a World Traveler at the age of 1 year old.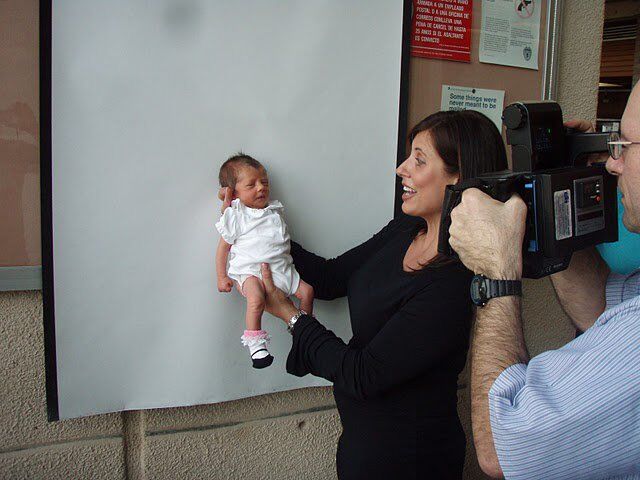 My parents told me the story many times, but basically, after being disappointed and frustrated to what happened to them back in the USA, they decided that they wanted to explore the world and focus on their online business which they could run from anywhere with internet connection.
And 10 years later, here I am.
Now, I live in Bali with my parents - my dad surfs and my mom helps people building their brands and businesses.
We have a rescued cat, Indie and two rescued dogs, Oreo and Buttercup and a house full of geckos just by the beach.
During this first decade of my life, I have visited and lived in 6 different continents and 36 countries.
To many, I am a different kid because I grow up differently from most children, but to me is pretty normal as it's all I know.
I have attended schools in countries like Brazil, Panama, Peru, Mexico, and Indonesia and I am aware of how blessed I am for the opportunity to see and explore incredible places and experiences, and have been able to learn about so many different cultures and befriend people from all walks of life which have definitely been a huge influence in my upbringing.

I will never forget the day that they asked me THE question:
What do you want to be NOW?

Our family has hit the ground running with our travels and we have never looked back. We have traveled and explored places like a few states in USA and even Hawaii and Puerto Rico, managed to visit and live in a lot of places in Central America like Mexico, Nicaragua, Peru, Brazil, Panama, Costa Rica etc.
We did a bit of Europe such Germany, Netherlands, Spain and my ultimate favorite, Paris in France and also did a bit of Africa by visiting and living in Morocco. In Asia, I have lived on and off in Bali Indonesia but have been to other places too like Singapore, Japan, and Malaysia. And of course, Australia and Fiji in Oceania.
But not only we have visited and lived in these places but also took shorter trips to other destinations.
Guess that every day of my life has been an adventure, and there was always space for creativity. I believe these experiences have been part of who I am and why I have become both an artist and a designer.
My parents told me that since I was very young, 2 ... 3 years old, I have been doodling and drawing. And wherever I went, I would bring my art book and pencils with me, and would easily spend hours sketching.
I always loved fashion and clothes plus I did love designing so it came naturally to me.
When I was 5 years old (half of my age), my mum recorded a video of me telling that I wanted to be a fashion designer and an artist. But I think my parents never imagine that passion would evolve the way it did.
However, my parents' played a big role on this fashion designing adventure of mine, because not only they have encouraged me to do the things I love but they also gave me the space to develop my passions.
I will never forget the day that they ask me THE question:
What do you want to be NOW?
I have always heard the adults asking what I wanted to be when I grow up. But my parents asked me in a different way - they asked what I wanted to be now.
I said: "I want to be a Fashion Designer".
And that's how it all started.
Bali is a tropical island, therefore, we get extreme and torrential rains and storms.
One day we were at home in our villa and a massive storm started. The power went out and it was so hot that we couldn't stay in as we needed air con and food.
So, dad decided to go and look for a place to rent so we could eat something and rest.
He finally found a place and after we checked in and make ourselves comfortable, we went to the little restaurant to get some food.
There was this young American woman there. She was seating on a table and my parents and I joined her and they were chatting away and sharing stories. Her name was Karen. And she is a Fashion Designer.
I asked Karen if she could share what happened that night and here is her version:
I was living in Bali for about a year, in this tiny wooden house - Balinese style behind a lovely restaurant where I used to go eat every day.
There was this particular night, that was pouring, a massive rain storm with thunders
Out of nowhere, this man came through the door just completely covered in what can only be described as a torrential downpour.
And he asked, "do you guys rent, do you guys rent villas?"
Funnily enough, this restaurant actually managed all the villas around so I was I told:
"they do, let me just get the owner"
I learned his name, Brian Swan, and he said: "my power went out in my villa and I don't know what to do… we've been driving in circles trying to find a place to rent. My daughter's tired, my wife's tired , we haven't eaten" ..
After they got a room and they came to the restaurant to get some food and that's when I met Rhonda and their daughter, Hanalei.
As we are seating next to each other tables, I shared my bottle of wine with them; I just felt that they could use it and we all started chatting away....
And that's what you do in Bali, you see other boles (foreigners), other outsiders and you're just like hey I'm an outsider too, what's your story and so we really connected, it ended up being a great night, very warm, really beautiful, kind of one of those nights you get nostalgic about.
And the whole time, Hanalei which was 9 years old at that time, just spent her time scribbling away in her book, just very content, very focused, very quiet and I thought how that was unusual for a kid.
So I asked her: "what are you doing over there?"
and she said: "uh, I'm drawing"
I'm like: "what are you drawing?"
she goes "fashion, I'm a fashion designer"
and I'm like "Really?"
and she goes "yeah, would you like to see my book?"
and I was like "yes, show me your book"
and so, she gives me her sketch pad, and when I open that book, it was full of the biggest ideas I have seen, I saw such raw powerful talent.
I have gone to Fashion School, FIT in New York City, so I've worked alongside some amazing peers and some incredibly talented people and when I tell you that the pages of this 9-year-old sketchbook blew me away, I mean it.
You can imagine that it competes with college-level students that are some of the best in the world competing at this school and I am not exaggerating, I mean protégé is the word I would use and I just sat there looking at these pages completely questioning how the world works, I was like everything was going through my head: protégé, reincarnation like "What is this?"
I am serious when I say this beautiful little girl's work in this book was better than most of the stuff that I've seen on the runway.
So I instantly look at her parents, and I ask "what are you going to do about this?"
and they're like "excuse me, what?"
but I keep saying: "this stuff should be made, this is really good"
and they are like "Really?"
and I'm like "yeah, you've got to do something with this, this is talent like I've never seen before"
and they were really taken aback in a good way.
And that's how it all started, somehow, in that table in the middle of a storm, our paths crossed and it changed our lives. Karen explained to my parents how my talent was real and that convinced them to turn my sketches into reality.
After that, Karen became my fashion mentor and every week we would meet and seat down to talk about my designs and she helped my sketches to be defined to the highest level of detail. Once the sketches were completely defined, we started making patterns and choosing fabric etc.
Karen had a small team of tailors that she was working with and we decided to work altogether, so that's when at 10 years old I had a team to manage.
Then it happened. My drawings were transformed into pieces of clothing. It is like they were manifesting themselves off the pages and became real, just like in a Disney movie. It was magic to see the pages of my book becoming alive.
My collection got ready and I kept creating and drawing sketches. So, it feels like my collection is never-ending, as I keep getting inspiration to have more unique pieces. And the process gets more fun as the days go by.
Recently we had my collection first photoshoot. That was so special to have a team of over 20 people around dressing, doing makeup, hair, filming, photographing this beautiful model putting on all the different designs I created.
And just like in fairy tales, while we were doing the last shoots, I got my last design, a stunning model I created for myself to take to a gala. As ChristmasPresent, I got this beautiful Roberto Cavalli silk which was used for my gala gown, and it got ready and delivered so I could take some pictures of myself wearing it. It was one of the best days of my life.
My first collection, called Unstoppable collection sold out the first day I introduce it to the public. Then my robes also sold out.
Today I have a online store, and people buy my designs directly from the internet. Sometimes I have to pinch myself to believe this is really happening because this is one of my biggest dreams that came true.
I feel so blessed and my heart is full of gratitude and love because my parents have been empowering me to follow my dreams. They asked me what I wanted to be now rather what I wanted to be in the future.
And now I want to be a fashion Designer. And now I AM a fashion Designer.
So want to finish this post by thanking my parents. They are my role models and they work really hard for me to be who I am and I appreciate all the lessons and all the love you have given me. I love you.
Be unstoppable,
With Love
Hanalei