The Yak – Vote for HS Styles until Oct 29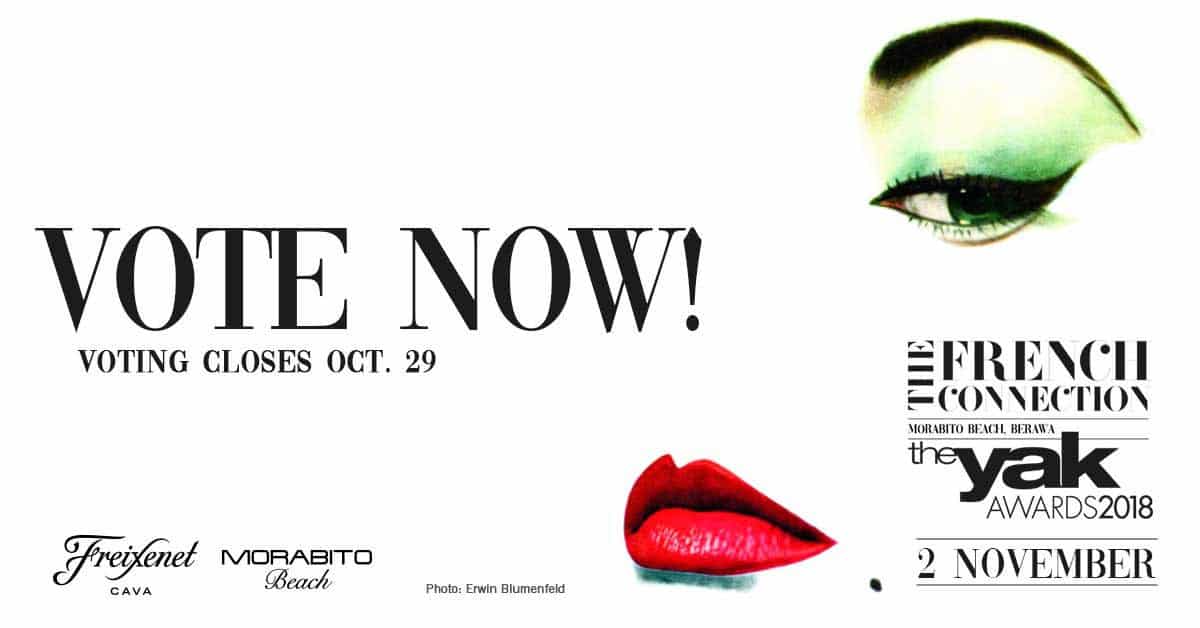 It's on … The 2018 Yak Awards, Friday, November 2 to be held at Morabito Art Villa in Berawa. This year's theme is The French Connection so keep it chic and sexy! The action starts at 6pm and as usual will involve free-flow five-star canapes and premium beverages until 9pm, followed by an After Party and Lingerie Fashion Show to keep the good times going! Expect some epic entertainment as well as our famed awards show.
Don't forget to check your spam folder for the confirmation email when you register to vote!